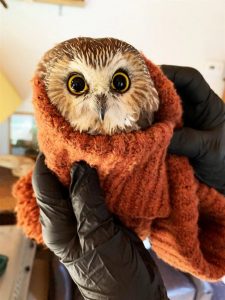 As Christmas draws near, all manner of preparation and displays arrive to herald in the expected holidays. With 2020 being the year that the world ground to a near standstill due to Covid-19, it is a refreshing change to turn our wearied attention to Thanksgiving, Christmas, and other holidays. And with that, the hopeful promise of a New Year for 2021.
The big-ticket annual event for New York City is the placement and decorating of the Christmas tree at Rockefeller Center. This annual event has been a part of the New York City culture since its beginning in 1931. For the residents of NYC, the tree and its lighting ceremony represents "…a gathering place and reflection of what was happening in the world around it." The Rockefeller Center refers to the usually enormous tree (the tallest – a Norway Spruce – topped out at 100 feet in 1999) placed within its boundaries as "…a holiday beacon for New Yorkers and visitors alike." For 2020, that is a welcome tradition for all. But what does this tree have to do with birds?
Owl's Unplanned Trip to Rockefeller Center
In mid-November, a new tree was being transported from Oneonta, NY. The Norway Spruce's magnificent height was assessed at 75 feet.  What differentiates this tree from previous years' trees was that it had a passenger for the trip to New York City, a Saw-whet owl. The owl is considered one of the smallest within the owl family. A worker helping set up the tree discovered the baby owl within the branches. He removed the owl and arranged for the bird to be taken to a neighboring small non-profit wildlife center known as Ravensbeard. It was figured that the bird had not eaten in the three-day period from transport to setup.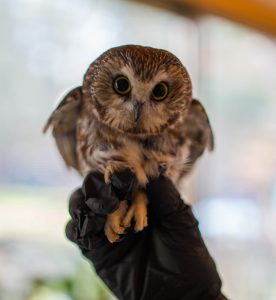 The owl was originally thought to be a male and was named Rockefeller because of its current location. The name stuck and was shortened to "Rocky." Rocky was given to the care of the wildlife center where it was fed, properly watered, and expertly cared for. It was soon determined to be a female owl. After a clean bill of health and clear x-rays for Rocky by the Center's veterinarian, it was the right thing to do for the baby owl to release her back into the environment she obviously originated from.
On November 24, the Ravensbeard Wildlife Center transported Rocky back to her origination point in Oneonta. After finding a nice cluster of conifers to provide for a reasonable amount of cover for Rocky, the crew released her at sunset (to give her enough time to find safety before nighttime. She was officially back in the wild where she belongs. A beautiful video of the release was made and posted on the Center's Facebook page. The Ravensbeard Wildlife Center has received a strong flow of financial support via donations because of their flawless Rocky episode.
This story with a feel-good ending is a perfect segue into a new holiday season, one that deserves a nice human touch after all 2020 has given in a long year of negatives.
Godspeed, Rocky.  May you grow to provide nature with many generations of your family.